Chocolate Gift Ideas to Sweeten the Easter Holidays
Easter is an exciting time for chocolate lovers. This holiday has long been associated with gifting delicious chocolate treats to loved ones and receiving sweet treats from the Easter Bunny. Even those who don't celebrate Easter may enjoy chocolate around this time. 
Here at Lindt, we have an extensive range of delectable Easter-themed treats, and plenty of chocolatey gift ideas for families to enjoy: from creamy milk chocolate eggs to our finest chocolate bunnies and fun recipes that everyone can enjoy making.
Discover our luxury Easter gift ideas to make this chocolate-filled occasion even more special - and delicious. 

Gift Ideas from the Lindt Collection of Easter Products
Our wide range of Easter goodies features everyone's favorite Easter characters and symbols - including eggs, lambs, and bunnies. But how have these become such widely recognized symbols for this holiday?
For most countries, Easter falls in the spring season and represents rebirth and renewal. The lambing season, eggs, and the flourishing of spring flowers are all associated with birth and the awakening of spring. 
The Easter Bunny, on the other hand, has a more complex history that has seen it develop into a modern-day Easter symbol. That brings us to one of our most cherished gifts for this holiday season...

1. Lindt GOLD BUNNY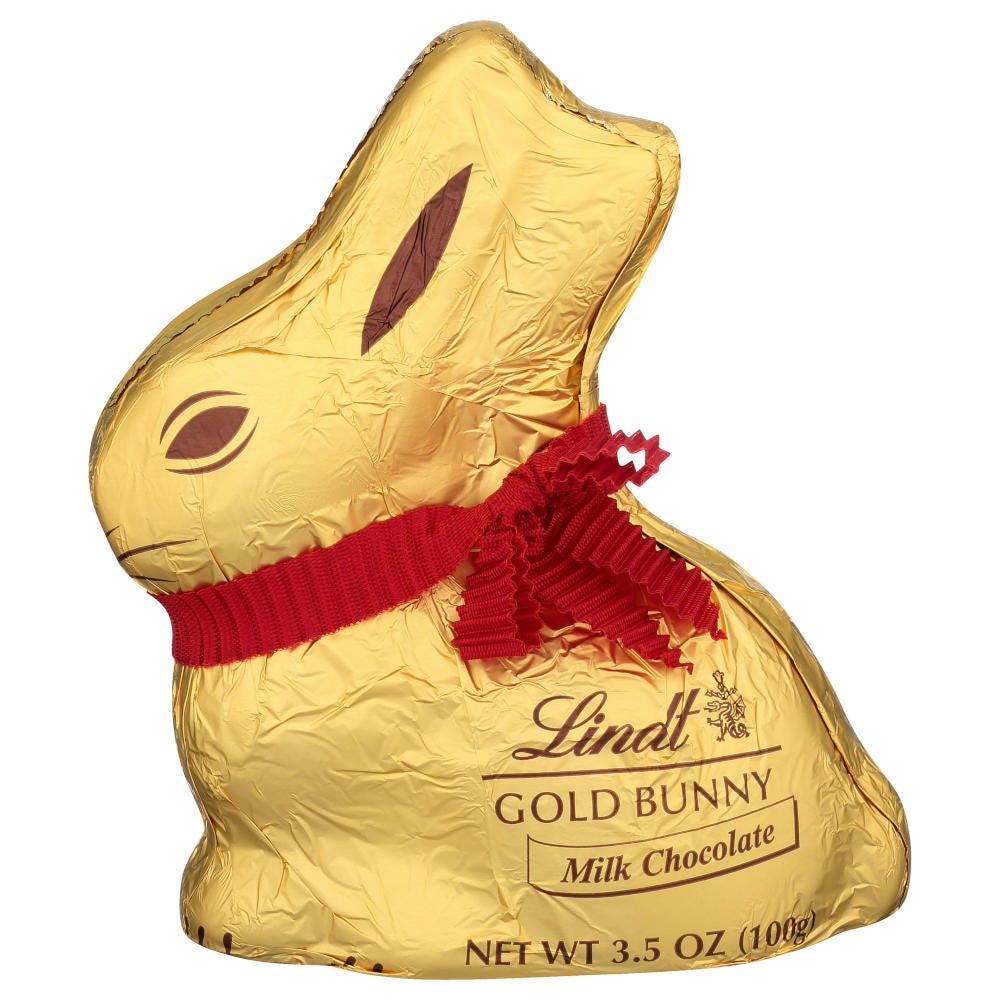 A classic, well-loved treat - the Lindt GOLD BUNNY collection is a firm favorite at Easter time that has a very rich history.
The classic edition sees smooth Lindt chocolate encased in a gold foil wrapper with its signature red ribbon - but did you know we have other sizes and flavors available to suit your and your loved one's preferences? From dark chocolate to white chocolate, or hazelnut flavors, our larger Lindt GOLD BUNNY is the perfect prize for Easter egg hunts - and the perfect gift to all. 
Plus, our mini-GOLD BUNNY selection is also available for a little, equally irresistible treat. Add these to a homemade chocolate gift basket filled with a variety of Lindt chocolates - or use them in your Easter egg hunt alongside other Easter classics.

2. Chocolate Eggs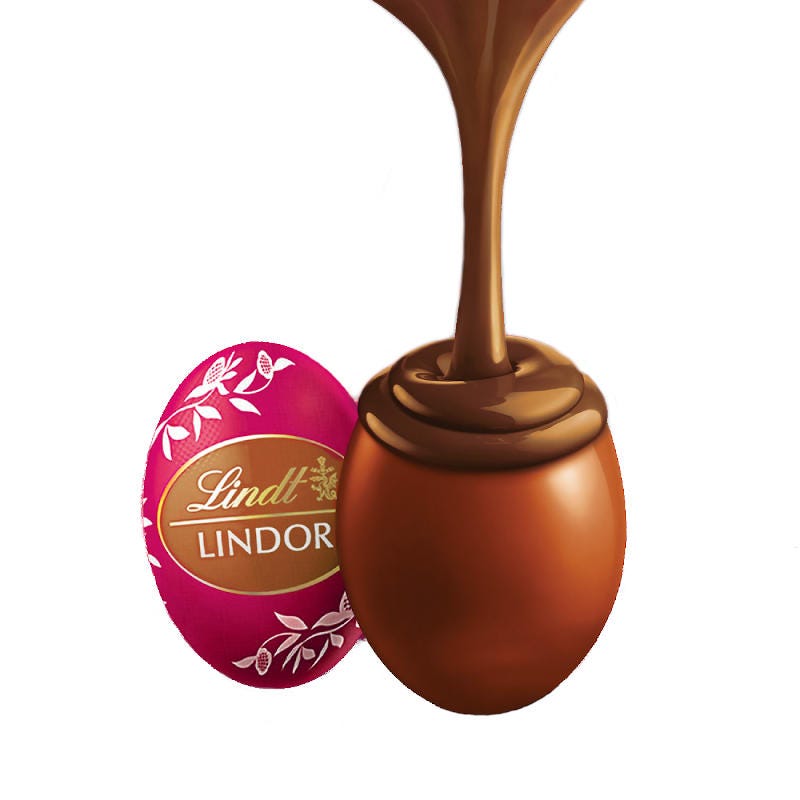 Of course, Easter would not be complete without chocolate eggs. At Lindt, we have a delicious range of eggs available in a variety of sizes.
Both adults and children will love the smooth, melting center of our Lindt LINDOR collection of chocolate eggs. Our classic truffles have been reimagined into egg-shaped chocolates that melt in the mouth. Find these in a variety of flavors, including milk chocolate, dark chocolate white chocolate and double chocolate.

3. Easter Gift Baskets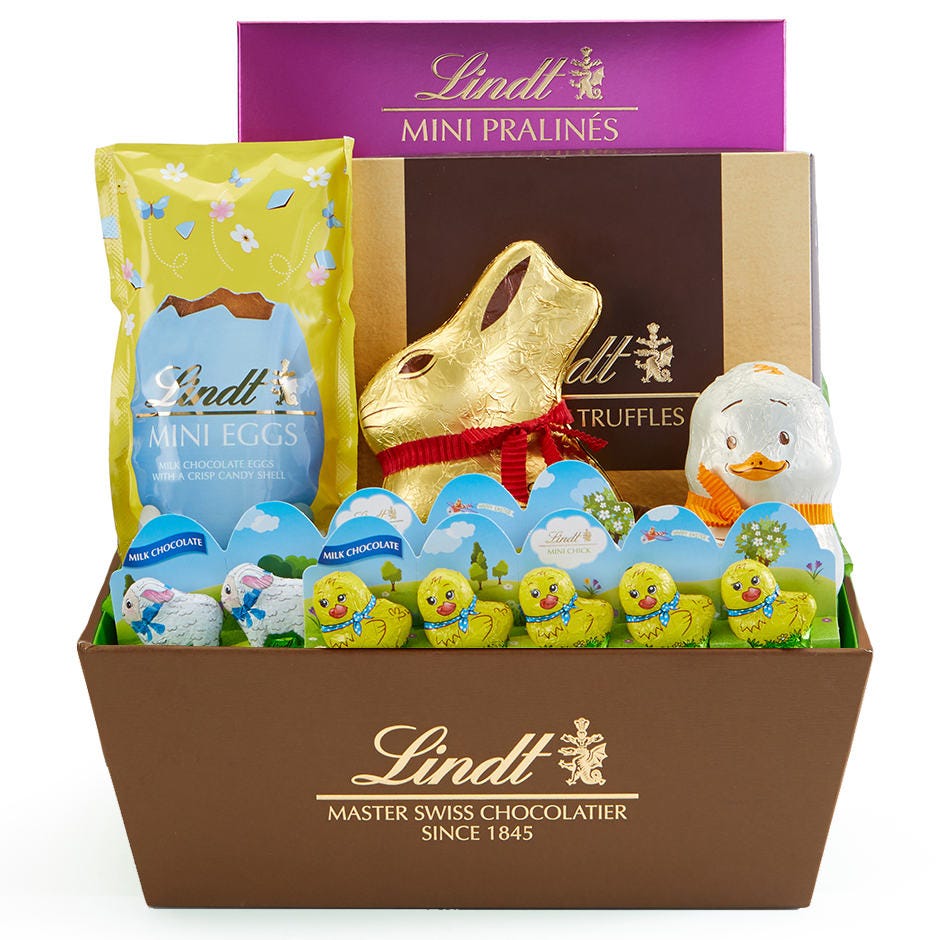 For those who love variety, a chocolate gift basket or hamper makes an ideal Easter present. If it's a gift for adults, why not include a bottle of wine or a suitable drink pairing to enhance their chocolate experience?
Lindt's variety of Easter chocolate works beautifully in a homemade gift basket - or you can choose from our selection of ready-made chocolate hampers.

4. Chocolate Boxes Make for Great Easter Gifts for Adults


Who doesn't love receiving a box of chocolates as a gift? They're ideal for all occasions - birthdays, Valentine's Day, Christmas, and the most chocolate-filled event of them all, Easter. 
Our feature different types of chocolate with a variety of flavors to suit all tastebuds. From truffles to pralines and everything in between, bring a touch of luxury to your Easter with Lindt's premium selection.
Make your gift box extra special and personal with Easter-themed wrapping and colorful ribbons - so your loved one can be surprised when they unwrap their decadent chocolate treats!

5. Easter Themed Baked Goods
Baked goods with an Easter-themed twist are a great idea for anyone wanting to try something different or be creative with their Easter gifting this year. Baking is also a good way to use up your Easter chocolate - if you don't manage to eat it all first!
Try some of these delicious ideas:
Lindt chocolate Easter nests - a scrumptious way to present your mini LINDOR eggs, Lindt chocolate chicks, or Lindt GOLD BUNNY milk chocolates. Simply mix 2 cups of Lindt SWISS CLASSIC milk chocolate with 3 cups of pretzel sticks or your favorite cereal before placing dollops of the mixture onto a baking sheet and shaping them into nests. Leave to set before filling with your chosen Easter chocolates.
LINDOR egg pops - a colorful, fun treat to gift to children this Easter. All you need is LINDOR milk chocolate eggs of your choosing, Lindt SWISS CLASSIC white chocolate, lollipop sticks, sprinkles, and any other decorations you like. Carefully insert a lollipop stick halfway into each egg before coating them in melted white chocolate and decorating. Stand them upright in a jar to set before indulging.
Lindt GOLD BUNNY cake topper – if you're looking for something to gift to your Easter hosts or share with your friends and family on Easter Sunday, a cake is always a crowd pleasure. Give your cake of choice a sprinkle of Easter magic by using our Lindt GOLD BUNNY as a cake topper. Leave him wrapped, unwrapped, or spray him with edible glitter to create the ultimate centerpiece. Or try using our mini GOLD BUNNY and chocolate eggs to make a delightful Easter scene.
If all this talk of chocolate is making you excited to start your Easter gifting preparations, start by browsing the full range of Lindt Easter chocolate today - and find that special gift for your nearest and dearest (and perhaps a tempting treat for yourself, too).