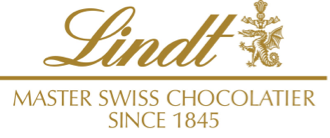 LINDOR Spider Cookies

Celebrate Halloween with these spooky LINDOR Spider Cookies perfect for a holiday celebration with little ones (or adults).

1/2 cup (125 mL) unsalted butter, room temperature
1/2 cup (125 mL) granulated sugar
1 egg yolk, room temperature
1 tsp (5 mL) pure vanilla extract
1 cup (250 mL) + 2 tbsp (30 mL) all-purpose flour
1/4 tsp (1 mL) baking powder
1/4 tsp (1 mL) kosher salt
2 tsp (10 mL) unsalted butter
24 candy eyes
Add butter to bowl of stand mixer fitted with paddle attachment. Alternatively, use large bowl with electric hand mixer and beat on medium speed for 2 minutes. Gradually add sugar, scrape down sides of bowl and beat for another 3 minutes until light in color and fluffy.

Add egg yolk and vanilla and mix on low speed until just mixed. Scrape down sides of bowl.

Whisk dry ingredients together in separate bowl. Add half of dry ingredients to butter mixture at low speed. Scrape down sides of bowl, and mix in remaining dry ingredients. Blend on low speed until dough comes together.

Roll into 12 equal balls and flatten slightly into discs. Use thumb to make small even indents into each cookie.

Line baking sheet with parchment paper. Place cookies 2 inches apart and transfer to fridge for 15 minutes to chill.

Preheat oven to 350 deg F

Bake for 6 minutes. Turn baking sheet and bake for another 6 minutes or until just lightly golden brown on the bottom.

Let cool completely on baking sheet. Press down gently on the middle indent if it has puffed up during baking. Transfer to cooling rack.

Melt chocolate and butter together in small heat-proof bowl set over small saucepan of barely simmering water on medium low heat. Stir until just melted and smooth.

Transfer chocolate mixture to piping bag. Pipe eight legs per cookie, and a small amount in center of indent. Use chocolate to glue two eyes onto each truffle. Place one truffle into each cookie.

Chill cookies in fridge for 15 minutes or until chocolate is firm. Remove and transfer to serving plate or air-tight container.