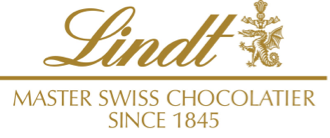 Lindt Excellence 85% Dark Chocolate Acai Bowl Recipe
Is there anything more appetizing than a colorful bowl of food that's good for you? This gorgeous acai bowl topped with our Lindt EXCELLENCE 85% Dark Chocolate bar will make your morning extra sweet!
100g Frozen acai puree
1 Ripe banana, cut into slices and frozen overnight
½ Cup (125mL) Milk, almond milk or soy milk
1/4 Cup (60mL) Yogurt such as grapefruit, strawberry or Greek
1 Tsp (4mL) Raw cocoa powder
1 Tbsp (15mL) Maple syrup or honey (omit if the acai puree you are using is already sweetened)
½ Tsp (2mL) Vanilla (optional)
2 Squares (20g) Lindt Excellence 85% Cocoa Dark Chocolate, grated
Remove acai puree from freezer and run packet under warm water until it softens slightly. Place puree in bowl of a food processor along with frozen banana and blend well until mixture begins to combine, scraping down bowl as needed.

Add milk, yogurt and cocoa powder, along with honey or another sweetener of your choice and the vanilla. Blend mixture until completely smooth. If needed, add in more yogurt or milk to get the desired consistency.

Place in a bowl and top with grated 85% chocolate, some granola and fruit or any other toppings. Enjoy chilled.