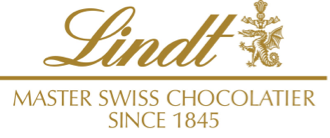 INDULGENT CHOCOLATE MILKSHAKE
This milkshake recipe will be your go-to for any warm summer day that calls for something extra sweet.
CHOCOLATE SAUCE
1.5 oz Lindt 70% EXCELLENCE Bar (about 1/2 bar)
2 tbsp unstalted butter
1/2 cup heavy cream
MILK SHAKE
2 cups whole milk
4 scoops chocolate ice cream
TOPPINGS
Whipped cream
Raspberries
CHOCOLATE SAUCE

Finely chop the Lindt EXCELLENCE 70%

Transfer to a heat-safe bowl set over saucepan of barely simmering water for 5 minutes or until the chocolate has melted and can be stirred. Don't let the water touch the bowl while the chocolate is melting.

Heat the remaining sauce ingredients in a saucepan on a low heat until combined. Remove from the heat and stir in the melted chocolate. Set aside.

MILK SHAKE

Put the whole milk and chocolate ice cream into a blender and blend until smooth. Transfer the mixture into two glasses

ASSEMBLY

Top the milkshakes with whipped cream and drizzle with the chocolate sauce. Garnish with raspberries before serving.