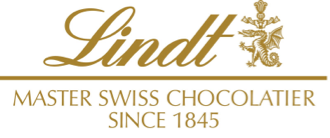 LINDOR Hot Chocolate
Nothing beats coming in from a cold and chilly day to a mug of steaming hot chocolate. Add a little luxury to this winter ritual by using our smooth and creamy LINDOR chocolate truffles and our higher cocoa milk chocolate. Makes 1 mug of hot chocolate.
Chocolatier's Tip
Get creative and try different flavours of Lindor - our Extra Dark is perfect for a rich and intense flavour or why not try our Milk Orange for a chocolate orange twist?
200 ml Milk
30 ml Double cream
4 Milk chocolate LINDOR truffles, unwrapped and chopped
20 g Lindt EXCELLENCE 65% cocoa milk chocolate, chopped
Whipped cream
Lindt EXCELLENCE 65% cocoa milk chocolate, grated into shavings
Pour the milk and cream into a medium sized saucepan and slowly bring to a simmer

Add the chopped LINDOR, followed by the chocolate

Whisk until melted and smooth

Pour into a large mug

Top with a dollop of whipped cream and a sprinkle of chocolate shavings