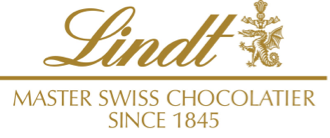 Build Your Own Lindt GOLD BUNNY-inspired Charcuterie Board
It's time to get hopping on preparing your Easter snacks! Our Lindt GOLD BUNNY-inspired charCUTErie board is here for all your Easter treat needs! First, what is a Charcuterie Board? Perhaps the most traditional definition of a charcuterie board is a snacking or serving board with a combination of savory items like meats and cheeses. Saved for parties and special occasions, charcuterie boards have become quite trendy and are a staple for many hosts. While we love a typical charcuterie experience, we're biased to a board filled with our premium chocolate made by our Swiss Master Chocolatiers, like the one you see here. For Easter Brunch at home or as a fun activity with the kids, sharing our charCUTErie board with loved ones is the perfect way to make Easter moments magical this season. Want to make one of your own this season? Scroll on to follow along and download the template for our board and build our Lindt GOLD BUNNY-inspired charCUTErie board at home.
Serving board – Choose one big or small, round, rectangle, or square.
The possibilities are endless! Acacia wood, marble, slate are all beautiful options.
All your Lindt Easter Favorites – Make GOLD BUNNY the feature of your board and surround with other Lindt Easter favorites.
We chose mini figures, LINDOR eggs, Mini Eggs and LINDOR Truffles.
Lindt GOLD BUNNY – both our 100g size and our mini size!
Lindt LINDOR Neapolitan Truffles – a springtime favorite!
Lindt Carrots with Hazelnut – what's cuter than a carrot at Easter?
Lindt Mini Chicks and Little Chicks – friends of the GOLD BUNNY!
Lindt Mini Eggs – our delicious, hard shell eggs snacks! – Use your imagination (and sweet tooth)!
In addition to our Lindt GOLD BUNNY and our Lindt Easter favorites, our board features:
Chocolate chip cookies
Gourmet marshmallows
Jelly beans
How to assemble:

Once you have your perfect serving board, Lindt GOLD BUNNY, Lindt Easter favorites and snacks at the ready, it's time to arrange! The best part? There are no rules! Arrange your treats as you see fit. If you need a little inspiration, just follow the template (or go rogue!)

Anchor your board with a Lindt GOLD BUNNY and build from there. Create movement and texture with larger cookies (or similar item) and curve your "cookie river" down the middle of board. Then, in the bottom corner create another interest point with a small bowl of jellybeans to add dimension and a fun pop of color.

Find an open spot (we chose the bottom left) to create a nest with recyclable Easter Grass and place Lindt Mini Hardshell Eggs in the center. From there, build up and around. Use LINDOR Neapolitan Truffles to border your cookie pattern and follow your curve with any of your favorite Lindt novelties! Create interest with Lindt Chocolate Carrots – try a fun fan shape, or stack them to save space. Fill in the open spaces as you go with your favorite Easter snacks – before you know it – you have a beautiful board that is as delicious as it is fun!

Need more inspiration? What about adding these?

Berries Melon Apple Slices Caramel Candies Sour Candies Crackers Nuts Rock Candy

Final step: Enjoy!